Medical Equipment Manufacturers In India – After witnessing the COVID–19 pandemic, we have all realized that medical equipment is one of the most essential needs of the hour. Medical equipment ranges from a small syringe to huge machinery like oxygen concentrators. With the primary focus shifting to the healthcare sector, hospital equipment suppliers are understanding the need of producing high-quality and reliable medical equipment.
Need for Proper Hospital Equipment
When a hospital has proper, clean, and effective equipment, it adds to the accountability of the hospital in treating the patient successfully. Diagnosing, monitoring, and treating a patient becomes a lot easier with the help of medical equipment. Hospital material suppliers know that medical tools do not only help doctors but even assist them in many cases, hence they take deep care of what tools they manufacture and supply. Good medical equipment is a sign that the hospital understands the concern of their patients and provides accountable customer-satisfactory service.
The Most Important Medical Equipment
Now as mentioned above, medical tools are of various kinds, stethoscopes, oximeters, drips, etc, But the top most essential medical equipment that any and every hospital should have is a wheelchair. A wheelchair is not only limited to people who are physically challenged. It can even be used to take a patient feeling dizzy, unwell, or uncomfortable to the hospital. After an operation since people usually suffer from weakness, they too use a wheelchair for basic purposes like going to the washroom. Wheelchairs play an important role in the complete recovery of a patient, providing support till the very last moment of weakness.
Wheelchairs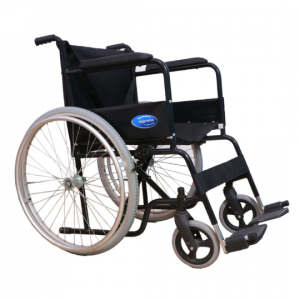 These are not only needed inside a hospital. With the increase in development, many companies keep wheelchairs in their offices for their employers and for emergency situations. During the pandemic itself almost all of the COVID patients who got admitted used wheelchairs. Wheelchairs manufactured, accounting for this rise in demand have also increased their production. Now you'll find a lot of companies selling wheelchairs, but which one should you opt for? Simple, Medimove India. It's one of the best companies that manufacture wheelchairs. With their main office in Faridabad, what adds to their speciality is that they not only produce wheelchairs but various other medical equipment as well.
Medi Move India
Medimove India is Medical Equipment Manufacturers In India and provides a comprehensive range of products made with premium quality weather and rust-resistant raw materials. Only for wheelchairs, they have various designs available to help the handicapped, aged, and other diverse physical requirements of individuals. Their offer a broad range of products – Folding wheelchairs, Pediatric wheelchairs, Aluminum Light Weight wheelchairs, Heavy Duty wheelchairs, Travel wheelchairs, Manual wheelchairs, Armrest & Footrest wheelchairs and Deluxe & Custom Wheelchair. Medimove understands the need of its customers and ensures that its products are strong, durable, and robust.